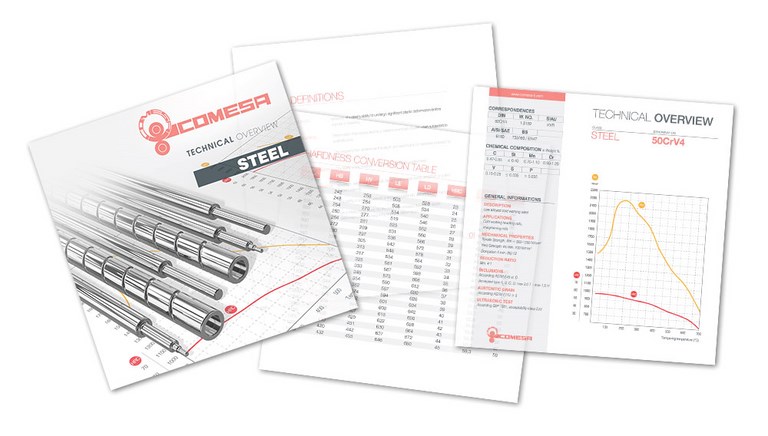 COMESA MAINLY USED STEEL GRADES
TECHNICAL OVERVIEW


Find here our last publication "Technical Overview – Steel" with all the basic information about the Comesa mainly used steel grades, based upon customers' specific production needs.

Mechanical-physical and chemical properties of the different materials, with a highlight of the specific hardness data and application.

The manual is completed with a useful table for the materials hardness conversion between different scales, such as Vickers (HV), Rockwell C (HRC), etc.